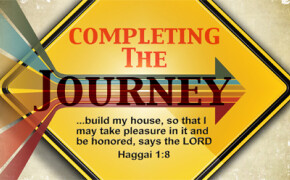 After experiencing God's blessing and clear direction in the "Journey of Faith" capital campaign, Calvary occupied our current building debt free in the Fall of 2011, using the temporary Worship Center for services. For the past 3 years, many Calvary attendees have contributed to the "Journey Continues" capital campaign, bringing in $1.25 million of the $2.15 million needed to complete the Worship Center and build the kitchen (to be equipped later).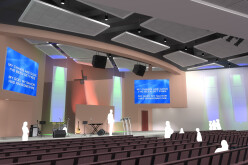 Our architect is designing a warm and inviting space, including a spacious entryway, a balcony, and a dedicated "cry room." Along with more seating space, the new Worship Center will provide a bigger stage with improved sight lines to better communicate the gospel, and a state of the art audio/video system. The preaching of God's Word will continue to be of highest priority, but we are also seeking to expand our music/creative arts ministry to promote an environment of sincere and passionate worship of our God.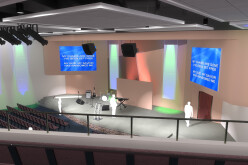 To build out the 500-seat, two story Worship Center in the SW corner of the building, we need $900K beyond the $1.25 million you have already generously given. $700K has already been pledged for 2016-2017 toward the "Completing The Journey" capital campaign. We are trusting God to provide us the necessary funds to "complete this journey" in 2017-2018 debt free.
We are inviting everyone who attends Calvary to take part in "Completing The Journey" by praying for God's direction about your involvement, and then pledging an amount you believe you can give with God's help over the next two years.
Simply fill out the form below to help "Complete The Journey."
This is a confidential pledge of intent and can be changed if circumstances change.