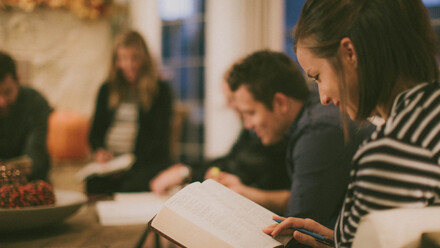 You don't have to be at Calvary Community Church very long before you realize that we are big on small groups. We believe that studying the Bible in a group helps us go deeper and gives us insights on how to practically apply God's Word to our lives.
Small groups (aka Discipleship Groups) are also a safe place where we can honestly share our life struggles and help hold each other accountable to God's ways as we live out our faith. Most of the groups are made up of 8-10 people and are gender specific (men's & women's groups) however, we do have a couples group as well.
Contact us for more information.