Overview...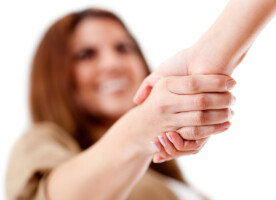 It is never easy to visit a church for the first time. We hope this will help make your experience at Calvary Community Church a bit more comfortable.
Calvary offers something for every member of your family:
For Infants . . . we offer a well-equipped and staffed nursery in Room 135 during all of our services. Please check in babies at the Children's Desk. A family room is available near the lobby for nursing or fussy babies.
For Children 2 years old – 3rd grade . . . Sunday school is offered during the 8:15 and 10:45 am worship services. Please check in children at the Children's Desk. "Discovery Kids" is offered from 9:40-10:40 and features a more relaxed time of learning and games.
For Children in 4th-6th grade . . . These children remain with their parents in the worship service. The 456 Group meets from 9:40-10:40 in Room 225. Please check in at the Children's Desk. Children will be released to the lobby at 10:40 am.
For Youth . . . Junior High Life Group meets at 9:40 am in Room 230. Senior High Life Group meets at 9:40 am in Room 235.
For Adults . . . Life Groups meet from 9:40-10:30 am. These five groups enjoy fellowship, discussion, and topical studies. Choose the Life Group that best fits your life stage.
The Service...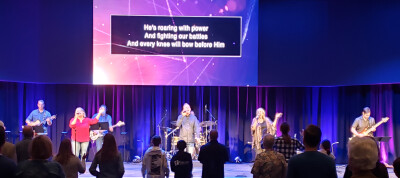 Worship is a time is set aside for communicating with God from our hearts. We have live, upbeat music with guitars, drums, etc., as well as more intimate songs. Everyone worships in their own unique way. For many, that means singing and clapping, for others it may mean quietly reflecting on the words. Join in as you are led by the Holy Spirit.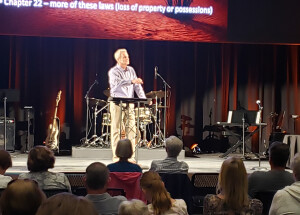 The Message (Sermon) - Every week, you will hear a straightforward, Bible-based message that applies to your everyday life. This is meant to encourage you and challenge you to live out your faith as you draw closer to Jesus.
Communion - We celebrate communion together on the SECOND SUNDAY of each month. Anyone can participate in this time of reflection and prayer as long they've made the decision to follow Jesus Christ. The juice and bread that we share represent the life He gave up so that our sins could be forgiven.
Offering - As a guest, please do not feel any pressure to give. This is an act of worship for our regular attenders, allowing them to thank God for all that He is doing in their lives and to acknowledge Him as their provider. This also sustains the ministry of Calvary Community Church. Gifts can be given through our website, our church APP, or by dropping them in the offering box in the vestibule.
After the Service...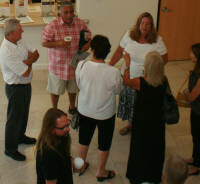 Visit the Welcome Center and see all that Calvary has to offer. We would love to answer any questions you may have and get the chance to meet you.
Enjoy some coffee and conversation at the Calvary Cafe immediately following the service.