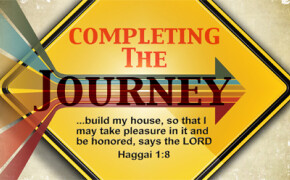 A note from Pastor Dave

As you probably are aware, we are nearing the start of the phase II construction of our permanent sanctuary. The Lord has shown us HIS faithfulness through YOUR faithful giving through this campaign. We were aiming at raising 2.15 million to complete everything but were ready to build just the sanctuary as soon as we hit 1.95 million. The great news is that we have just surpassed 1.95. However, building our sanctuary is going to cost us an additional $375,000.00. This is due to some undetected structural issues regarding the existing building that could only be discovered by starting the structural engineering process. Praise the Lord we know now instead of being surprised halfway through.

The leaders of the church (elders, deacons, and campaign team) felt unanimously that we should not hesitate to continue with what the Lord has called us to do. This means pressing forward toward the completion of the sanctuary by continuing to raise the additional 375k.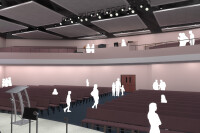 We have felt, and continue to feel very clearly, God calling us to follow him in this intimidating journey. He has been faithful to us from the very beginning (first discussion in 2007!). We are only convinced even more that the Lord will be faithful to complete the good work he has begun in us (Phil. 1:6). Often, we as humans become weary when what God calls us to do doesn't come easy. Galatians 6:9 says, "And let us not grow weary of doing good, for in due season we will reap, if we do not give up."

Thank you for your incredible sacrifice and obedience as a congregation to the Lord. We look forward to sharing our story with others to the glory of God and his faithfulness.

Blessed by our Lord,
David Tebay
On behalf of the elders, deacons and campaign team