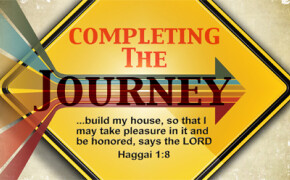 Calvary's new Worship Center is closer to reality!

By unanimous vote on February 26, the city Planning Commission approved our Conditional Use Permit. Construction drawings are in process and will take about 4 1/2 months to complete. Then, those drawings, with whatever revisions deemed necessary, must be approved by the city and a building permit issued. We expect that to take about another 3 months. Our neighbors at 601 S. Valencia have already agreed in principle to a required parking agreement with us, and those terms will be finalized soon. Building God's Way, our construction contractor, believes the construction of the new sanctuary will begin in about September or October and will take about 10 months. So, if everything goes smoothly, we anticipate moving into our spacious Worship Center in August or September of 2020.

Pastor Dave sent a letter to the congregation on February 28 outlining some of the details regarding the financing of this new building. If you did not receive that letter, you can read it here. Briefly, he explained that we may need to take out a construction loan to make up the difference between the $2.3 million we have on hand and the approximately $3.5 million it will take to complete the building and furnish it. As per our bylaws, the members of Calvary must vote on the matter of taking out a loan, so there will be an open forum meeting on March 17 at 9:45 am to explain the details answer questions regarding it. Members of Calvary will be asked to vote on this issue on March 24 between services. If you are a member, cannot be here on March 24, and want to vote early, please contact the church office,

Please continue to pray for the elders, staff, contractors, and city officials as the final plans and details are being worked out. Pray also for unity in the open forum meeting, the vote, and for God to continue to provide the finances to complete this project through His people at Calvary.
If you would like to join the Journey and contribute financially, click here and choose "Completing The Journey" from the scroll down menu. Thank you for your continued financial support of this project.