Thank you for partnering with us as we seek to help one another BELONG in the body of Christ, BECOME who He has created us to be, and BRING the message of His salvation to the world.
the ministry of calvary community church is funded solely by the tithes and offerings of our congregation.
Check out the video below for what the Bible has to say about giving: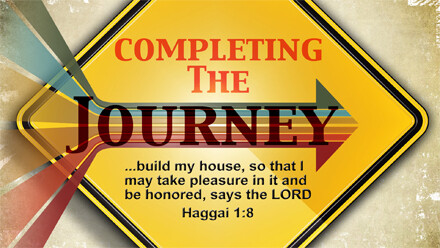 After many years of praying, planning, and waiting on the Lord, we were thrilled to complete the construction of our new Worship Center on March 7, 2021. God, as He so often does, provided through the generosity of His people who gave above and beyond their tithe to help make this dream a reality. While we were able to raise a large percentage of the funds needed ahead of time, we ended up needing to take out a modest loan to complete the project. Now we are asking God to help us pay this loan off ASAP.
If you would like to be a part of "Completing The Journey" by helping us pay off the loan, simply select the fund from the pull down menu on the giving page or designate it as such on your check.
Completing The Journey Loan:
Total principal paid to date: $158,897
Loan balance as of December 31, 2021: $1,721,527