February 11 Prayer Blog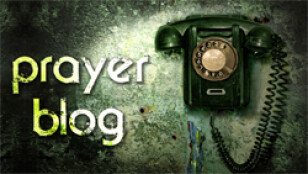 2 Corinthians 3:1-18

Some of the Corinthian Christians had apparently accused Paul of being braggadocious, but he responds by proclaiming that his confidence and sufficiency come from God. Pastor Todd asked where our confidence lies. How can we be confident that we are on the right track? As individuals, do we look to our résumé, our education, our bank account, our followers on Twitter? As a church, does our sense of success come from the size of our congregation or building or budget? Pray that we will increasingly draw our confidence from God's work in our lives, measuring success according to His parameters, not earthly wisdom.

Paul's ministry, in which he was so confident, was the ministry of a new covenant. The old covenant of the Law came with glory, but the glory of the new covenant in Christ far exceeds it. To truly appreciate the glory of the new covenant, it helps to imagine our desperate position under the old covenant. What would it be like to stand before a holy God, condemned by the Law, bound for hell? Picture that, and then pour out thanks to your Father for sending His Son to bear the punishment you deserve.

The hearts of most of the Jews of Paul's day were veiled; they could not understand the true purpose of the old covenant and the glory of the new. People with veiled hearts surround us today too. Paul teaches that only Christ can remove the veil that blocks understanding. Pray by name for people you know whose minds are veiled against the gospel, asking Christ to lift the veil.

The last verse of this week's passage says that we who behold and reflect the glory of Christ – we who have "glory faces" – are being transformed into his image. But sanctification is a life-long process, and we get discouraged. Before the Lord, remind yourself that He who began this good work in you will complete it. Pray for patience, with God as He does His work in your life and with yourself.

Calvary Family

Lift up our high school students, who will be attending Winter Camp this weekend, Friday through Monday. Pray that each student will hear from the Lord and take a significant step away from self and toward Him. Pray for godly and inclusive fellowship that is distinctly different from worldly youth culture.

Shawna Piña shared that her divorce has been finalized, her house has been sold, and she is moving to Tehachapi this week. She wrote, "There have been some awesome people who have really loved on me and helped hold me up during this very hard time. … I am leaving with peace, joy, and excitement to see what God has planned." Please pray for Shawna as she makes a fresh start.

Ask the Lord to nudge anyone who has been operating on the fringes of Calvary, not fully engaged with the body, to take the Discover Calvary class that begins next Sunday. Ask Him to use the class to fully answer participants' questions and concerns and to encourage them toward deeper commitment to the church.

Nicole Quinn requests prayer concerning severe pain in her abdomen and ribs that has been going on for six months. Many tests and doctor visits have not yet determined a cause. Pray for answers, for relief from the pain, and for encouragement for Nicole.

If you've ever met my mom, Marilyn, at a church event, you might be surprised to learn that she is 90 years old. Her age caught up with her last week when she fell and broke her right hip. She had surgery and is now in a rehab facility. Please join me in praying for protection from another fall during this vulnerable time and for restoration of the independence she prizes so highly.

Pray also for Cheryl Sissom's father, Charlie, who is 95 years old. He also values his independence; he has been living alone in the San Bernardino mountains. He was recently diagnosed with cirrhosis and probable cancer of the liver at St. Jude's and is now at a rehab facility. He is a believer and knows God is in control. Pray for effective management of Charlie's symptoms and for wisdom for him and the family as they make decisions about hospice and living arrangements.
In Christ,
Carol Gilbert
Calvary Community Church of Brea