January 29th Prayer Blog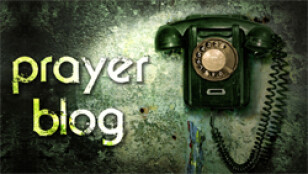 Under the Hood:
Manufacturer's Warranty

Pastor Dave returned to the topic of the importance of the institutional church, focusing on the question: Why are churches the only "dealerships" certified and authorized to service the warranty from our "manufacturer," God?

God is the one who built the church. He provided the structure of the church for His children, a structure that has endured through millennia. Thank Him for not leaving us as orphans or islands. Thank Him for the church, broadly defined, and for our particular church.

It is Jesus' presence that makes the church more than a building and more than a voluntary association of people. Ask God to open our eyes to see Jesus and the evidence of his presence in our midst.

Pray for all of us for protection from a critical spirit and for the maturity to understand that "certified and authorized" does not mean perfect. A friend told me that several people have left her church because they felt the congregation lacked love. That saddened her, and she wondered why they didn't stay and start showing and modeling the love they felt was missing. Holy Spirit, when I see a flaw, a failure, a lack at Calvary, remind me to pray when I feel like judging and to seek a way to contribute in a positive way.

Ask the Lord to motivate us to "hit the road" and take the gospel to others. Ask Him to open our eyes to opportunities to share the gospel even in small ways and give us the courage to bring Him into our conversations.

Calvary Family

Our Junior High students head off to Winter Camp at Thousand Pines on Friday. Pray that this weekend will be truly transformational in their lives – not just a temporary, emotional "high" but a lasting boost to their spiritual growth. Pray that bonds of trust and caring will be strengthened among students and their leaders, and pray for safety for all.

Pray for any in our midst who are feeling oppressed and discouraged by the many "downers" of life: hurt and suffering, death, tragedy, loneliness, the evil that seems so prevalent in our fallen world, a sense of futility, healthy conviction reframed by the enemy as condemnation, and on and on. Ask God to show Himself to them today and refill them with joy.
In Christ,
Carol Gilbert
Calvary Community Church of Brea
To subscribe to the complete prayer blog: