June 7 2022 Prayer Blog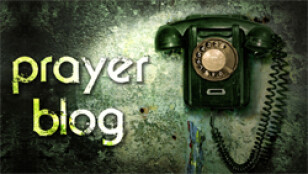 Special Edition: The Men of TLC

If you are new at Calvary (and maybe even if you're not), you may not know about Calvary's ministry to men seeking freedom from the slavery of addiction. This residential program – Transitional Living into Community, or TLC – has been part of Calvary for over 20 years. It is not a namby-pamby program that treats addicts as victims or patients; rather, it calls addiction and its accompanying vices sin. TLC participants learn to submit to the authority of God by submitting to the authority of the program and its leaders. They are expected to be employed or seeking a job, pay program fees, and attend church. The TLC men are considered part of the body at Calvary.

I visited the TLC house on Sycamore Street in Brea last week to meet the current residents, hear their stories, and ask how the church body can be praying for them. Two of the seven men I interviewed have been living in the TLC house for several years. The newest of the seven had been there for six days. Several had experience with sober living homes that ran the gamut from a profit-generating business with active drug and alcohol use among residents and staff to a house with such high accountability that cameras were used for constant surveillance. The Christian foundation of TLC was a new experience, and a welcome one. Several of the men shared that they were homeless before entering the TLC program. If you have been wondering why Calvary doesn't have a homeless ministry, the fact is that we do.

We talked about the balance the church strives to strike regarding the men of TLC. On the one hand, they are just like everybody else at Calvary. We are all sinners with a history of rebellion against God. We can only be reconciled with God by His grace, through the saving work of Christ on the cross. On the other hand, the TLC men are coming out of very difficult circumstances and need support and encouragement. Let's pray that we as a church can consistently get this right.

I asked the men how we can pray for them, and here is what they said:
One man shared that he feels like a broken toy, which he hates. Pray that the Great Mender, the divine Geppetto, will restore him fully and show him his great worth.
Another man, who said that the TLC program had saved his life, prays that other addicts will find the TLC house and draw close to God.
It is not uncommon for a man to cycle through the TLC program several times. One man I met is in the TLC program for the third time. The other times, he left the program when stresses or problems arose. This time, he is determined to stay until his authorities say he's ready to leave. Pray that he can persevere.
Ask the Lord to continue to soften the hearts of the men in the program so He can do His work in them. A bright thread of hope was woven through our discussion; pray that the men's hope in the "new thing" God is doing in their lives will be unbreakable
I learned that, in many cases, a person's emotional growth stops when he becomes an addict. His growth in other practical life skills is also stunted by addiction. Pray that the Holy Spirit will teach these men practical life skills and coping skills through the TLC program, their jobs, and involvement with the church body so that they will not fall back into old patterns.
The most recent resident of the house asks us to pray that he will receive courage and strength to face challenges and the guidance he needs to navigate them successfully.
Kevin asks us to pray for improvements in his physical health. He suffered a stroke two years ago and now has two clogged arteries, allergies, and is losing weight.
Josh asks us to pray that he will land a full-time job as a car porter at an auto dealership.
Thank you for praying! I hope you have the opportunity to meet some of the TLC men one of these Sundays.

In Christ,
Carol Gilbert

P.S. This is the last edition of the blog until fall. Have a wonderful summer!