March 12th Prayer Blog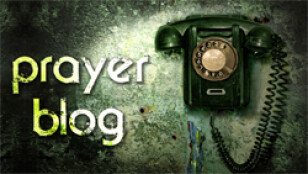 Genesis 35:16-29 + Genesis 36
Turbulence, Transition and Reflection

Most of the material for prayer application comes from the "reflection" part of Pastor Dave's sermon, in which he contrasted the rejected line of self-seeking, rebellious Esau and the elect line of God-seeking, obedient Jacob.

It is healthy to examine ourselves to see if we are, indeed, part of the elect, like Jacob. Pastor Dave noted that being a church-goer and doing church-y things doesn't necessarily mean we truly belong to God. Ask the Lord: Does my snapshot look like Jacob's to You … or like Esau's? Am I committed to You enough to believe Your promises and to obey You? Have I given up fudging on issues that are clear in Your word and aligned myself with You? Do I remain committed to the Promised Land, keeping an eternal perspective? Belonging fully and wholly to God does not imply perfection – look at Jacob! – but it does imply growth and progress.

If your self-examination causes you to suspect that your snapshot is pasted in the "Rejected" photo album with Esau's, you have some serious thinking and praying to do. Reach out to a pastor, elder, or other church leader for help. If the Holy Spirit tells you that your snapshot is pasted in the "Elect" photo album with Jacob's, it is a good thing to ask for continuing growth in the areas outlined above. I was struck by the parallel Dave drew between Jacob's commitment to Canaan, the Promised Land, and our commitment to taking a long-term view – an eternal view, in fact – of all things. I am asking the Lord to remind me, daily, that absolutely nothing compares to having eternal peace with Him and to strengthen me to reject the many appealing counterfeits in this temporal life.

Calvary Family

Please be praying for Terry Van Norman as she recovers from back surgery yesterday. Pray that her other health issues will not flare up and interfere with her recovery. Pray also for Eula Mae McLaughlin, who is suffering from breathing difficulties in the aftermath of a bad cold. Eula Mae is 97 years old but faithfully attends first service and the Prime Time life group.


Pray over the Q&A forum on financing for the new worship center this Sunday. Ask the Lord to fill all of us with a spirit of openness, humility, and respect for one another. Ask Him to use this time to speak clearly to members who will be asked to vote the following Sunday.

A prayer to start your day: Lord, I praise You and worship You – bowed down, face to the ground. I love You back – amazed that You would love me first. I want to serve You today – to be alert to Your voice and quick to obey – out of a desire to please You.
In Christ,
Carol Gilbert
Calvary Community Church of Brea