March 13 Prayer Blog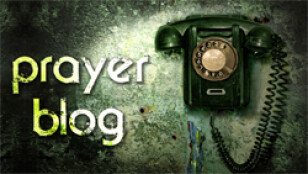 All over the world this gospel is bearing fruit and growing … (Colossians 1:6b)

I want to personally invite you, a reader of the prayer blog, to the Missions Month prayer event on Wednesday evening, March 15. It will be a time of corporate prayer focusing on a few broad, missions-related topics. We will pray in groups of 6-8 scattered through spacious Room 240. I look forward to hearing a medley of many voices lifting praise and requests to the Lord that night!

In lieu of the normal prayer blog this week, I have written a prayer guide for Wednesday's event. I hope it will be a useful tool for all of us as we continue to pray for the worldwide spread of the gospel.

Check Calvary's website or Sunday's bulletin for all the details about the prayer event. See you there!

Here are two prayer requests I received from members of the Calvary family last week:

Leroy Sissom requests prayer for family friend Buddy Ketring, a 20-year-old young man who has been battling cancer for nearly a year. He has spent months in the hospital and is hospitalized now with compromised kidney and liver function. Kerry, Buddy's mother, also needs prayer as she tirelessly cares for him. Both are believers and have "an amazingly positive attitude," Leroy says.

Karen Marvel, who has been in poor health for some time, is being treated for MRSA and cellulitis at a wound care center. Please pray for healing for Karen.

In Christ,
Carol Gilbert
Calvary Community Church of Brea