March 19th Prayer Blog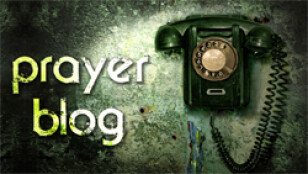 Genesis 37:1-36
Joseph Sold by His Brothers

The story of Joseph is an incredible example of the providence of God – God's ability to orchestrate events to bring about His good purposes. But, as Pastor Shannon noted, when we're in the midst of difficult circumstances, we often see only the "ground level" view, not the "aerial," or big-picture, view. I listened to Shannon's sermon sitting behind a woman who has experienced waves of hard things, one after another, in the last year. I am praying that she will take to heart Shannon's exhortation to remember that there is an aerial view – that God's providence is at work – even if she can't see it right now. For whom can you pray?

Before the Lord, think about your own propensity to consider Him from the ground level only. Do I affirm God's goodness only when my circumstances are good – easy, comfortable, and happy? Do I doubt His care and providence when hard and painful things come my way? If your self-examination, like mine, leads to the conclusion that you are a frail and fickle creature, ask the Lord to use His word and His people to help you "zoom out" to see the aerial view, in good times and bad. Thank our gracious Lord that He loves us, even in our frailty and fickleness, as Pastor Todd reminded us by opening Sunday's service with Zephaniah 3:17: The Lord your God is in your midst, a mighty one who will save; He will rejoice over you with gladness; He will quiet you by his love; He will exult over you with loud singing.

We would call God amazing if He immediately stepped in and stopped evil when it rears its ugly head. Isn't it even more amazing, Shannon asked, that God lets evil happen – gives people freedom to make evil choices – and then uses that evil for good? The "good" is God's own glory but also the good of His people, as in the case of Joseph and his family. Even more significantly, God used the evil act of killing Jesus, the only perfectly innocent man who ever lived, to secure our eternal salvation. Spend some of your prayer time meditating on our amazing God's ability to use evil for good, and praise Him.

Calvary Family

Continue to pray for God's wisdom for our leaders and voting members of our congregation as we consider the proposal to borrow money to complete the Journey of Faith and build a new worship center.

Wanda Clark went home to be with the Lord on Sunday morning, ending a difficult final phase of life. She lost her husband, Gene, three years ago and broke her hip last November. Please pray for her family and friends as they mourn her passing.

It goes without saying that we should pray faithfully for our pastors and their spouses and families. Some of you undoubtedly do! For the rest of us, let's join our hearts in lifting up our shepherds this week. My small group devoted most of our prayer time to this topic last night; maybe your small group would like to as well.
In Christ,
Carol Gilbert
Calvary Community Church of Brea