March 23 2021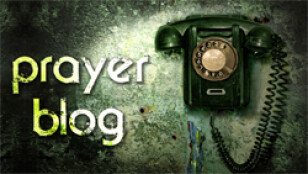 Exodus 23:10-19

The thesis of Gary Chapman's book, The Five Love Languages, is this: To communicate your love to another, you must learn and use the other person's love language. Based on what we have studied in Exodus so far, Pastor Dave taught that God's love language is worship. This week's passage describes four occasions for worship.

The principle of the Sabbath – the 7th day for the people and the 7th year for the land – is really about making time for the Lord. Will you set aside a small portion of the time the Lord has given you today just to worship Him? Worship can include music, but it doesn't have to. My dictionary defines worship as the expression of reverent love and devotion. Let's do that today.

The Feast of Unleavened Bread was an annual reminder of God's deliverance of His people from Egypt. These weeks leading up to Good Friday and Easter are an especially appropriate time to remember how Jesus delivered us from sin and wrath. God's justice announced a death sentence on us; God's grace provided Jesus as a perfect substitute to save us. Reflecting on the forgiveness and freedom Christ has given us naturally leads us to worship him.

As part of the Feast of Harvest, celebrated at the beginning of the harvest season, the Hebrews were instructed to bring their firstfruits to the Lord as an expression of trust that He would complete the harvest season for them. What work of the Lord is "in process" in your life or in the life of someone you love? Worship God by acknowledging before Him that He will complete what He has begun at just the right time, perhaps in a surprising way.

The Feast of Ingathering was celebrated at the end of the harvest season to thank God and praise Him for what He had done for them over the course of the agricultural year. We need not wait until Thanksgiving Day eight months from now to worship God by thanking Him for what He has done for us. Any time of year, it's easy to fall into routine, vague, lackluster thanksgiving. Challenge yourself to identify specific ways God has provided for you and worked in your life in recent months and offer heart-felt thanks to Him.
In Christ,
Carol Gilbert
Calvary Community Church of Brea
This is an abbreviated version of the prayer blog. Contact us to subscribe to the full version, which includes personal prayer requests.