March 5th Prayer Blog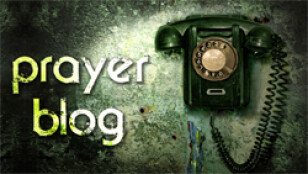 Genesis 35:1-15
Parallels and Progress

Pastor Dave noted that there's nothing new in this passage. He laid out all the close parallels to earlier passages in Genesis, especially in Chapter 28. But a closer look reveals small differences that indicate spiritual progress in Jacob. Dave asked us, "In what area do you feel stuck and want to make progress?" This passage about Jacob's progress gives us suggestions for making progress ourselves – suggestions worth considering in prayer.

Renouncing
(Put away the foreign gods – v2)
In the Lord's presence, ask: What foreign gods have crept into my life? Don't think about buddhas; rather, think about anything – success, stuff, comfort – that conspires to take God's place of supremacy in your life. Repent and ask God to help you put Him first all the time, in everything.

Re-clothing
(Purify yourselves and change your garments – v2)
Fresh, new garments symbolized a new way of living. Ask God to give you a physical symbol to constantly remind you of your commitment to live in obedience to Him.

Re-naming
(No longer shall your name be called Jacob, but Israel shall be your name – v10)
In the Hebrew culture, names had meaning. Your name encapsulated what you were known for. Ask God: What has my name been? What do You want it to be? Ask Him to initiate changes in you that will lead to a new name, a new reputation, and resolve to obey what He initiates.

Receiving
(A nation shall come from you … The land I will give to you – vv11-12)
Like Jacob, we fail … miserably. Like Jacob, we need to receive again the promises and blessings of God. Meditate on the covenant of salvation you have received – the blessing of the gospel – and say yes to it again.

Calvary Family

We received an important letter from Pastor Dave and the elders last week concerning our new worship center. Brea's Planning Commission has approved the project, and our contractor has submitted a firm estimate of costs. The costs exceed the funds we have in hand, and our elders are recommending that we borrow the difference. Our natural inclination, I think, is to analyze the information and form an opinion from our human wisdom. Instead, let's join together in bringing it to the Lord and asking for His divine wisdom.

Our sister church in Pszczyna, Poland, is on its own Journey of Faith toward a new building. One possible building, which we saw last April during our Poland trip, has many advantages but is priced at US $368,000. Pastor Tomasz Chylka asks us to join him in praying about a second possible building, an abandoned building that would require more renovation but costs a tenth as much. Tomasz is meeting with the town mayor soon to discuss the possibility of purchasing this building. Pray for wisdom for Tomasz and other church leaders as they evaluate the condition and size of this building and for favor with the mayor. Read Tomasz's latest letter in full here.
This is the abbreviated Prayer Blog. For the full prayer blog click here.