November 13th Prayer Blog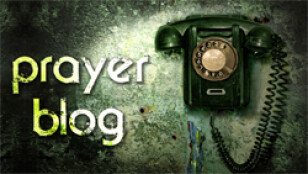 POLAND

It was a joy and a privilege to spend time with Pastor Jan Tomczyk from Bydgoszcz, Poland, and Russ Brown of Poland Evangelical Mission over the weekend. I hope you will use this Poland Edition of the blog to spend some concentrated time in prayer for Poland, for the church in Poland, and for Calvary's involvement there.

At the end of WWII, Poland lay behind the Iron Curtain under Soviet control. Poland achieved independence in 1989; the last Soviet troops pulled out in 1993. The repressive era of atheistic communism is not "long ago and far away" in Poland. I was surprised to hear from Pastor Jan that the power behind the communist party and secret service still exists, albeit in reduced strength and repackaged form. The threat of domination by Russia also remains. Pray for the independence and freedom of Poland.

Pastor Jan's text on Sunday was the passage from 1 Timothy quoted in the sidebar. Pray that Christians in Poland could live peaceful and quiet lives in all godliness and holiness. Pray that their witness and the power of the gospel would bring revival throughout the nation.

Lift up the evangelical pastors of Poland – a small band of men who are working tirelessly to shepherd the flock and plant new churches. Many must work secular jobs and minister in their off hours because their churches are too small to support a full-time pastor. A 100-member church in Poland would be considered very large! They face difficulties finding space to rent for church services and opposition from local governments and the Catholic church. Most do not own a home and are too financially stretched to save for retirement. Nevertheless, these men are passionate about the gospel and their calling to share it. Pray for encouragement, strength, and provision. Pray for the two pastors we know personally, Tomasz Chylka and Jan Tomczyk, by name.

Pastor Jan suggested that we pray for unity within the church (broadly defined) in Poland and for a better understanding of how to spread the gospel. He also suggested we pray for wisdom for leaders of growing churches. As a church grows in membership, resources for ministry grow. But the Lord may call that church to reduce its membership by planting new daughter churches. Pray for our sister church in Pszczyna, specifically for their building fund and search for a larger building.

Summer camps are an important part of ministry and outreach in Poland. The two camps where Calvary teams have served are Camp Eden and Camp Jastrziebie. Pastor Jan told me that over 500 people – children, youth (including juvenile delinquents and foster youth from the Ukraine), couples, and families – participated in these two camps this past summer. Camp is the first encounter with Jesus for many. Let's pray for those who attended camp last summer -- that the enthusiasm of the camp "mountaintop experience" would translate into a steady and faithful walk with Christ.

Pray for the work of the Poland Evangelical Mission, which is connecting American churches like ours to specific churches and pastors in Poland for the purpose of building deep relationships and sharing resources. The video we viewed during the service on Sunday was produced by PEM and is available on its website. To watch other short PEM videos, click here.

Ask the Lord to speak to and guide our Calvary leadership as the Missions Council and Elders consider whether to extend our involvement in Poland, and how.

Pray for all of us at Calvary to grow in faithfulness toward our Polish brethren. Pray that we will care about them more deeply, pray for them more frequently, and find ways to connect with them. Pray that Calvary's relationship with the church in Pszczyna would include more than a few people with a particular interest in missions and would involve much more than sending money.
In Christ,
Carol Gilbert
Calvary Community Church of Brea